Coaches
What separates the Stanford Golf Camps from the others are the coaches who actively teach and oversee the day to day operations. The coaches and staff are recognized leaders in the golf world which is backed up by their accomplishments.
---
Anne Walker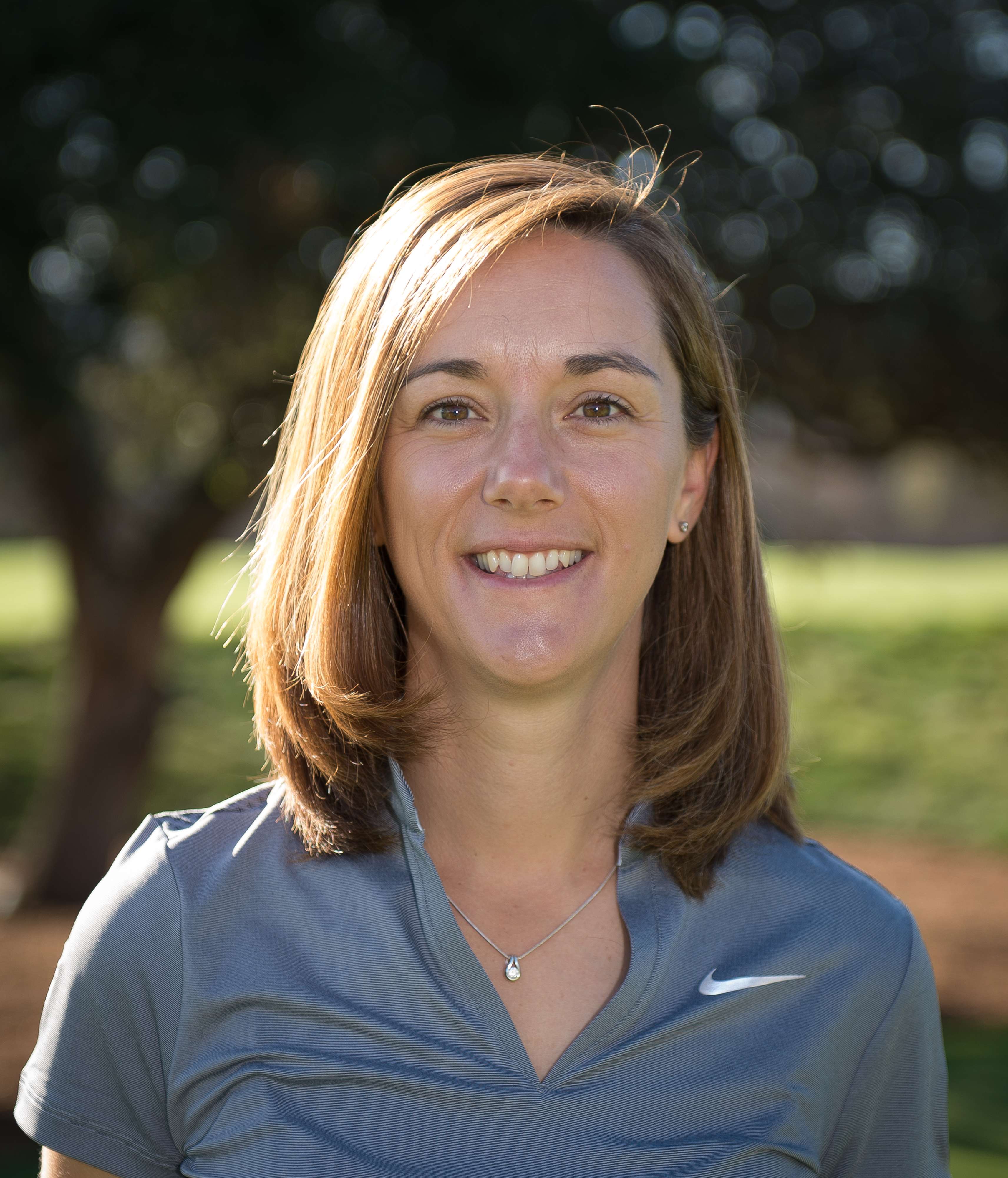 See Anne Walker's Biography via Stanford Athletics

Anne Walker was named the Margot and Mitch Milias Director of Women's Golf in 2012, and quickly established herself as one of the premier college coaches in the country. In six seasons, she has guided the Cardinal to six consecutive NCAA Championships berths, four straight appearances in the national semifinals, and the program's first NCAA title in 2014-15.
Under Walker, Stanford has enjoyed unprecedented success. The program has captured 18 full-field victories and has produced 15 All-Americans.
In 2017-18, Stanford finished third or better in each of its events on the season. The Cardinal made its ninth consecutive trip to the NCAA Championships, advancing to the match-play portion of the event for a record fourth straight year. Stanford won its first match before falling in the semifinals to eventual national champion Arizona.
The Cardinal won the NCAA San Francisco Regional at TPC Harding Park by six strokes over top-ranked UCLA. It was the third straight -- and fourth overall-- regional title in school history.

Shannon Aubert made her fourth NCAA Championships appearance, making her the only player in NCAA history to compete in match play four times. Andrea Lee collected three wins on the season, bringing her career total to six. Through two seasons, she is two wins shy of the school record set by Mhairi McKay (1994-97). Lee's 70.73 stroke average ranked first all-time among Cardinal sophomores. Albane Valenzuela (72.25) was fourth and Ziyi Wang (73.03) was fifth. Mika Liu's 72.54 scoring average was seventh-best by a Cardinal freshman in program history. Lee's stroke average ranked fourth nationally by GolfStat, followed by Liu (25th), Valenzuela (29th) and Wang (63rd).
Lee shot a course-record tying 7-under 65 in her fourth round at Karsten Creek Golf Club to tie for second overall at the NCAA Championships, the highest individual finish for a Stanford golfer over the past two decades (records since 1990).
---
Conrad Ray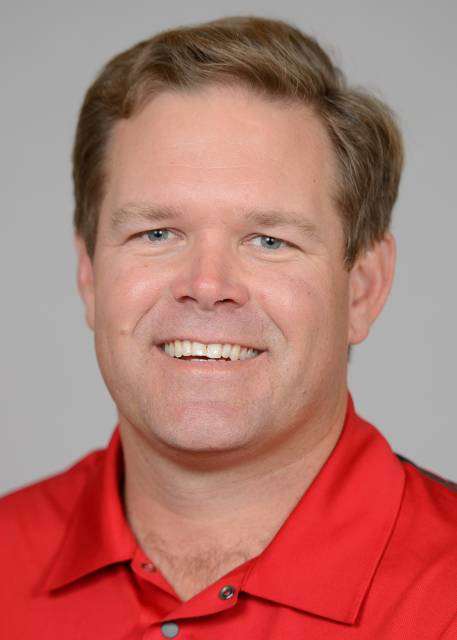 See Conrad Ray's Biography via Stanford Athletics

Conrad Ray, a former Cardinal standout student-athlete and touring golf professional, is Stanford's Knowles Family Director of Men's Golf. The 2018-19 season marks his 15th on The Farm.

During his tenure as head coach, Ray has led the Cardinal to 12 appearances in the NCAA Championships, including the school's eighth national title in 2007.

Stanford student-athletes have been well decorated under Ray's watch, as he has helped produce 24 All-Americans, four Pac-12 Players of the Year, three Pac-12 Scholar-Athletes of the Year, three Pac-12 Freshman of the Year and 19 All-Pac-12 first team selections.

"Stanford University and its men's golf program are two things that I am very proud to be a part of," Ray says. "The history of our program, the beautiful setting of the Stanford campus, the education that a student-athlete receives, the facilities we have at our disposal, and the people that make Stanford what it is are all things that I look forward to experiencing every day of the week.

"I feel fortunate to be able to try and do my part as the Knowles Family Director of Men's Golf to continue to build upon our success and traditions, as well as have a hand in what the future holds for one of the all-time great collegiate golf programs in the history of the game."
In 2017-18, Ray's squad earned six top-five finishes, including runner-up nods at the NCAA Pacific Regional in Stockton, California, the Nike Golf Collegiate Invite and the St. Mary's Invitational. The host Cardinal also secured a third at The Goodwin, a prestigious 26-team event held at Harding Park Golf Course in San Francisco, and wound up No. 14 nationally in the final Golfstat rankings,
Junior Isaiah Salinda sparked Stanford with a 15th-place showing at the NCAA Championships and was selected PING All-American honorable mention, marking the 14th-consecutive year a Cardinal has been recognized.
Junior Brandon Wu led the team with a 70.61 scoring average and recorded three top-5 finishes. He was named All-Pac-12 first team while, seniors Franklin Huang and Jeffrey Swegle made the second team, and Salinda was honorable mention. Five Stanford student-athletes were recognized by the conference for academic achievement.
---
Matt Bortis
See Matt Bortis' Biography via Stanford Athletics
Matthew Bortis was named the Enlight Foundation Assistant Coach for Men's Golf on October 4, 2018.

Bortis played collegiately at Arkansas for three seasons, twice earning All-Southeastern Conference accolades and was a three-time SEC Athlete of the Week. He transferred to Texas for his senior year in 2007 and finished 62nd in the NCAA Championships, securing PING All-American honorable mention. Bortis collected two individual collegiate wins during his career.

In 2008, he graduated from Texas with a Bachelor of Arts degree in government and a minor in communications.

In 2010, Bortis joined the Marines, where he served as a personnel training manager and special operations team commander. He oversaw 44 junior personnel in daily operations and training and they received the "Top Squad" award for tactical proficiency, knowledge and physical fitness.

Bortis also organized and implemented a 12-month developmental training program for more than 175 personnel and handled the administrative and logistical requirements for an eight-month overseas deployment. He also served as lead planner and officer in charge for the development and integration of a special operations team comprised of 14 diverse personnel into an area where no U.S. forces had been present.

Bortis is married and his wife's name is Alena.
---
Lauren Dobashi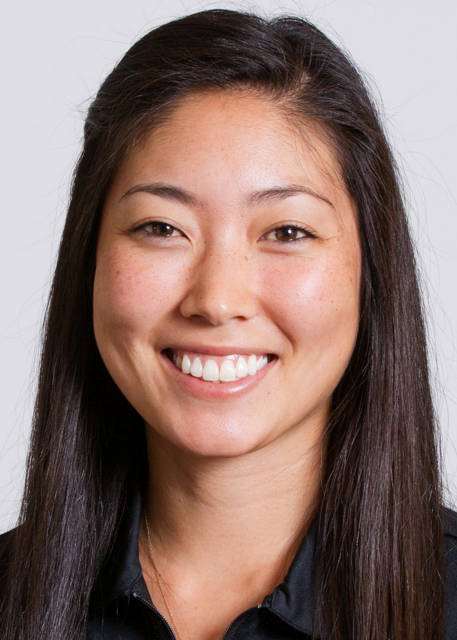 See Lauren Dobashi's Biography via Stanford Athletics

The 2018-19 season marks the sixth for Lauren Dobashi, who was promoted to associate head coach in 2018. She joined the Stanford program as an assistant coach in the summer of 2013.
Dobashi was named the 2017-18 Golf Pride Grips WGCA Assistant Coach of the Year.
During her tenure, the Cardinal women's golf team has tallied five consecutive NCAA Championships appearances and won three straight NCAA Regional titles. Stanford has also advanced to the match play portion of the NCAA Championships each year since the format's inception in 2015. During the 2017-18 season, Dobashi led the team during head coach Anne Walker's prolonged absence. The Cardinal finished third or better in each of its events throughout season, including a first-place finish at the NCAA San Francisco Regional, and went on to reach the semifinals at the NCAA Championships.
Stanford finished as national runner up to Washington in 2015-16, and tied for third in 2016-17, losing 3-2 to eventual champion Arizona State in the semifinals.
In addition to her coaching duties, Dobashi oversees team travel and helps coordinate recruiting and scheduling.
In her first season with the Cardinal, Dobashi was part of a Cardinal program that won the 2014 Pac-12 Conference title, the second in program history (1999). The feat came against a premier field which made the league championships one of the best showcases of collegiate golf. Six Pac-12 teams were ranked among the top 11 in the nation heading into the tournament, including defending NCAA champion and top-ranked USC.
During Dobashi''s tenure, Stanford has produced 16 full-field victories and 14 All-Americans.